Wimbledon vs FIFA World Cup
Which offered the best marketing opportunities for brands?
Both tennis and football are played with a ball and a net - but this is where the similarities end.
For some, the 2018 World Cup's accompanying TV ads proved to be more memorable than the action on the pitch - not always for the best of reasons. Most ads featured the male greats of football promoting various products despite many footballers not having the required acting skills. If you're a brand with a football-loving target audience, then ad spots during the matches were your nirvana with a captive audience keen to cheer on their national team, putty in your hands - as long as your ad resonates, of course!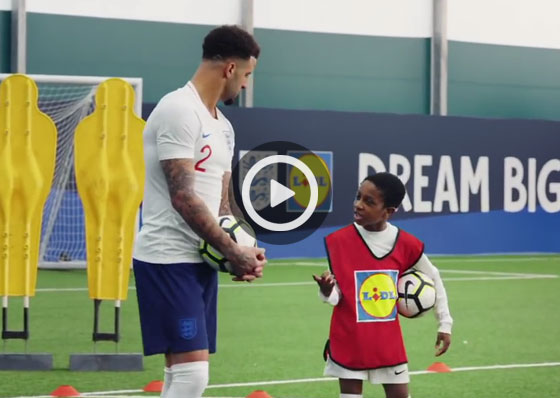 Lidl used British children to point out some home truths to the England team - this deprecation of the team suited their humble attitude at the tournament and so is considered to have worked well for the brand.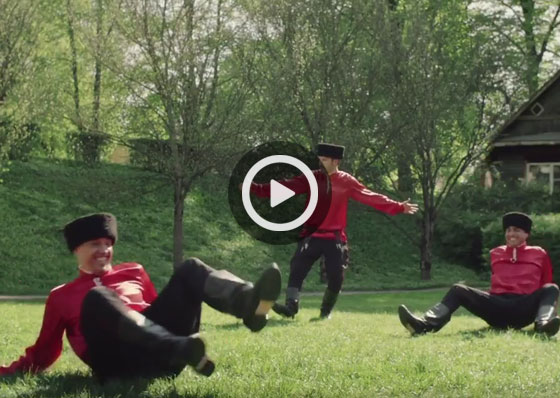 This Cossack-inspired TV ad for QNB with some seriously questionable dancing shows how an ad can be considered offensive to the host country and ridicule those taking part.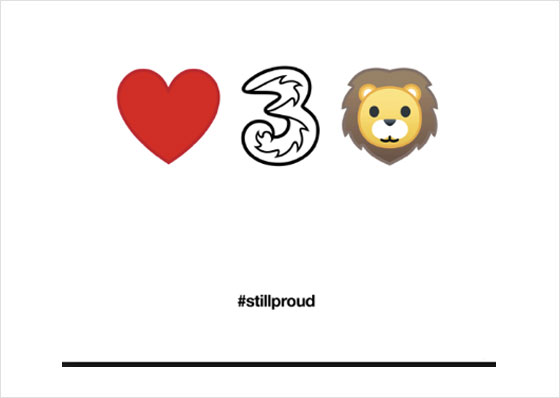 Mobile network 3 set themselves apart by creating a print ad that appeals to the emoji-loving generation.
Now we challenge you to name a brand TV ad for Wimbledon 2018. We're struggling too. Of course, Wimbledon is shown on the BBC so TV spots are not relevant, apart from the BBCs own promotional ads, of course. But can you recall any ad, print, viral or billboard that relates to the tennis championship?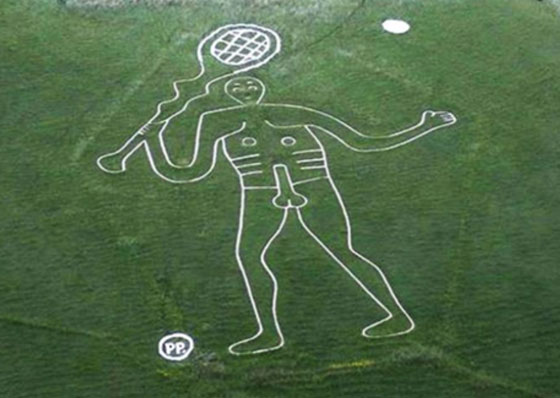 After research, we discovered this clever print ad - it's gentle humour appeals to both genders. Created for Paddy Power in 2017, the famous Cerne Abbas Giant chalk drawing in Dorset was turned into a tennis-playing into Andy Murray.
Considered a middle class event, Wimbledon is interesting as the demographic attending and watching the tennis mirrors the national gender split - 52% are female and 48% male (SMG Insight). Brands promoting themselves through Wimbledon seem to have taken this on board, yet are using their marketing budget creatively in very different ways to those targeting the football fans.
Let's take sponsorship, for example. Football sponsorship is overt: around the ground, on shirts, during the press conferences; it is ubiquitous. Wimbledon? Less so. Think of the court - apart from the Slazenger balls, the Rolex scoreboard and the odd sip of Evian water, it's just not there. In fact, any brand wanting to have a presence on court or inside the grounds needs to be a genuine supplier to the tournament and that's how they get their exposure.
This means the exclusive groups of brands that are 'seen' at Wimbledon benefit from being one of the few. In addition, they are encouraged to build a long term, proactive relationship with Wimbledon. Consider Robinsons squash, Rolex, IBM, Evian, Haagen-Dazs and newly appointed Pimms. All are building a strong tournament presence, and we argue are reaping greater benefits because of it. They don't need to overtly promote their products, simply being part of the Wimbledon brand is sufficient for them to increase awareness of their brand.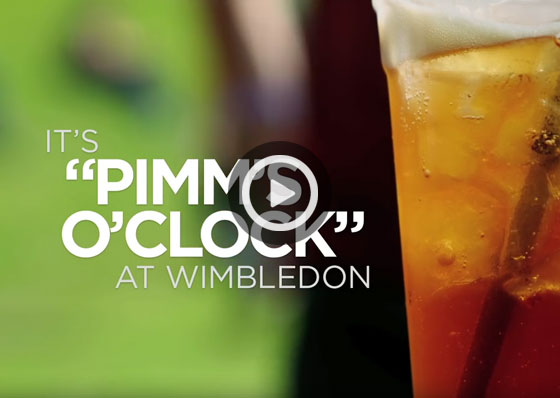 Pimms at Wimbledon. A subtle video designed for online and on site use.
So which tournament is better for a brand? We're going to sit on the net for this one - both can offer fantastic but very different opportunities, and as we always say, the right answer depends on the audience you want to reach and the personality of your brand.
We also say football brands beware! The majority of FIFA World Cup TV and print ads that we've found feature men and, we argue, are aimed at men. Yet the demographic interested in football is changing. Initial breakdowns for the 2018 Cup, for example, are showing more females watching the beautiful game, particularly 'football mums' - women with football-playing children, watching the games as a family.
If you are a brand keen to use the right tactics based on analysis and a strategic approach to get your message out to the right people at the right time, then speak to MC+Co. We'll use our experience to analyse your market, trends, audiences and the competitor landscape before building powerful marketing strategies based on facts rather than gut feel. Our methodical approach helps make marketing predictable and provides measurable ROI. Take a look at some of our strategy and planning work here.
MC+Co is a strategically driven, integrated marketing agency with a very strong creative ethos, covering a full range of on and off-line disciplines. Everyone in the business is committed to delivering to client's expectations - achieving objectives on time, on budget.